Engagement rings are a major purchase that you research extensively and then spend months (or years!) saving money for.
It may seem daunting at first but a few simple tips can help you go from zero to purchasing the perfect ring.
When planning on making a large purchase, you can be tempted to take out a small loan or put it on a credit card, so you can pay for it over time. However, debt has one major downside- in the long run you will end up paying more due to interest.
The best way to go is to buy an engagement ring with cash. With a little bit of budget help, you'll be on your way to "I do" in no time, and you won't have to put your credit score at stake.
1. Make A Manageable Budget
First, decide how much you want to spend so you can manage your budget accordingly. According to WeddingStats, the average purchased price of an engagement ring in 2015 was between $4,770 and $5,580.
Take a look at some sample rings and review our guide on what to look for in affordable rings. You don't need to decide on the exact ring, just get an idea of the style and size so that you can come up with a target dollar amount.
2. Determine Your Timeline and Reduce Spending Accordingly
Once you know how much the ring will cost, think about how much time you have to save. This will help you break down the purchase into smaller, more attainable savings objectives.
For example, let's say you are looking for a $5,000 ring and you want to save that cash in 24 months. That means you only need to set aside $208 each month or $50 each week.
Fifty dollars is just a few drinks at the bar or a dinner out, so if you can hold back on these small day to day items you'll be ready to buy that ring in just 24 months! If you want to get to your goal faster, you just have to adjust your monthly spending by a larger amount.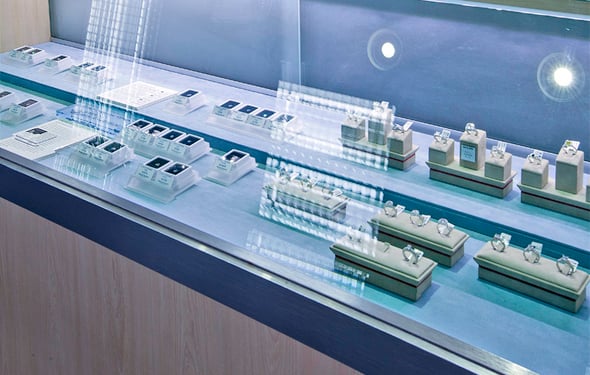 3. Ready, Set, Save!
Now, the tricky part- actually saving up for that ring. Here are a few budgeting tips to help you stay on track.
Set it and Forget it
One of the best methods of saving is to simply "set it and forget it." The way you do this is by setting up your bank account to automatically transfer a small amount of money every week or month to a new savings account. Most banks have this feature available and it can be easily turned on by going to your online account.
Set the amount and frequency you want to transfer, and then it will happen automatically. Promise yourself that you won't touch this money. You can even label the new savings account "Engagement Ring" to keep temptation at bay.
The Engagement Ring Piggy Bank
If setting up an automatic transfer isn't for you, then you can withdraw the money from the bank each week and put it in a jar or envelope marked, "Engagement Ring." Not only will you get instant gratification every time you put the cash in the jar, but the physical act of having to take the money out as cash will make it much more difficult to stray from your budget.